---
Envisages South Asia, ASEAN and Asia centric policy
Seeks departure from western centric approach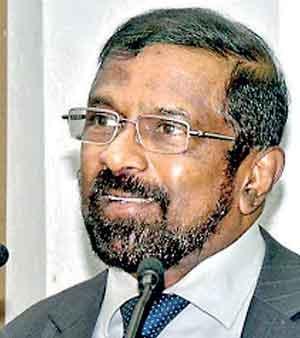 By Kelum Bandara
Newly appointed Foreign Secretary Admiral (Retired) Prof. Jayanath Colombage said he would re-evaluate the foreign policy adopted so far and focus closely on a 'South Asia, ASEAN and Asia centric approach'.
Making his remarks to Daily Mirror after assuming duties in his office, he said his vision was to implement the foreign policy of President Gotabaya Rajapaksa and his government. He said Sri Lanka's foreign policy had been oriented towards the western hemisphere hitherto, and it would be re-assessed.

Prof. Colombage said Sri Lanka had set up quite a lot of missions in the western world and the re-evaluation of their efficacy would be another priority area of his duties. "We spend a lot of money to maintain them, so their efficacy has to be re-evaluated," he said. Before the present appointment, Prof. Colombage served as the Additional Secretary to the President on Foreign Affairs. The President handpicked him for the post when he appointed new Ministry Secretaries on Thursday replacing Ravinatha Aryasinha who held it formerly.
SL's foreign policy had been oriented towards the western hemisphere hitherto