---

A lorry and a motor car used by the suspects were also taken into the naval custody
By Darshana Sanjeewa Balasuriya
Six suspects had been arrested with 1,428kg of dried turmeric which was smuggled into the country by sea during naval operations conducted in Norochcholai and Kalpitiya areas during the weekend.
Accordingly, the Navy had apprehended two suspects with a stock of dried turmeric in 26 gunny bags in Norochcholai area. Along with the smuggled turmeric consignment, a lorry and a motor car used by the suspects were also taken into the naval custody.

After interrogation of the suspects, the Navy arrested four more individuals with a dinghy which believed to be used to smuggle a stock of turmeric, at Thoraiadi Pier in Kalpitiya.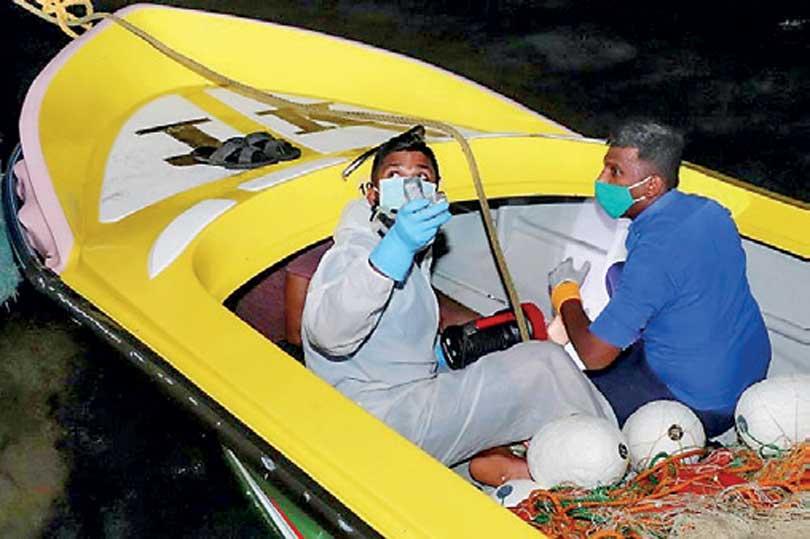 After questioning the suspects, the Navy recovered 18 more gunny sacks stuffed with dried turmeric which had been hidden at Wella Island in Kalpitiya, after they being smuggled into the country by sea.

In a similar vein, the Navy was also were able to find a 294kg stock of dried turmeric in 12 gunny sacks, hidden on the Ippantivu Island in Kalpitiya. The entire operation had gathered about 1,428kg of dried turmeric.
The suspects aged between 20 and 44 were identified as residents of Kalpitiya and Kotiyakumbura areas. The suspects and the seized items were handed over to the Kalpitiya Police for onward investigation.

The Navy said they had seized a total of 3,861kg of dried turmeric during naval operations carried out in Thalvupadu, South Bar in Mannar, Nadukuda, Arippu, Talaimannar, Ettalai in Puttalam, Norochcholai and Kalpitiya from August 21.
The suspects aged between 20 and 44 were identified as residents of Kalpitiya and Kotiyakumbura areas