---
Russia offered its fullest cooperation in the supply of this vaccine to Sri Lanka
they are going to produce the Sputnik V vaccine for COVID-19 along with India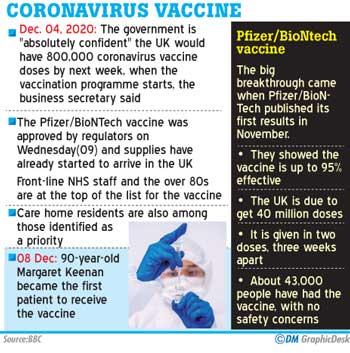 By Kelum Bandara
The National Medicines Regulatory Authority (NMRA) is now in touch with the relevant stakeholders for the registration of effective vaccines against COVID-19, a Minister said yesterday.
State Minister Prof. Channa Jayasumana told Daily Mirror that he held talks with Russian ambassador Yuri Materi regarding Russia's vaccine 'Sputnik V' as part of cooperation in this regard.

Russia offered its fullest cooperation in the supply of this vaccine to Sri Lanka.

"We remain open for the registration of vaccines," the Minister said.

Russia is going to produce the Sputnik V vaccine for Covid-19 along with India. It will be manufactured by Indian pharma major Dr Reddy's Laboratories.

Bedsides, Prof. Jayasumana said he informed the management of a local company acting as the agent of Pfizer and Moderna vaccines that the NMRA remained open for registration of them if approved.

Asked about the vaccines being developed in China, he said China had offered to engage with Sri Lanka.
"We look forward to an invitation by them for a conference in this regard," he said.
China had offered to engage with Sri Lanka and we look forward to an invitation by them for a conference in this regard