---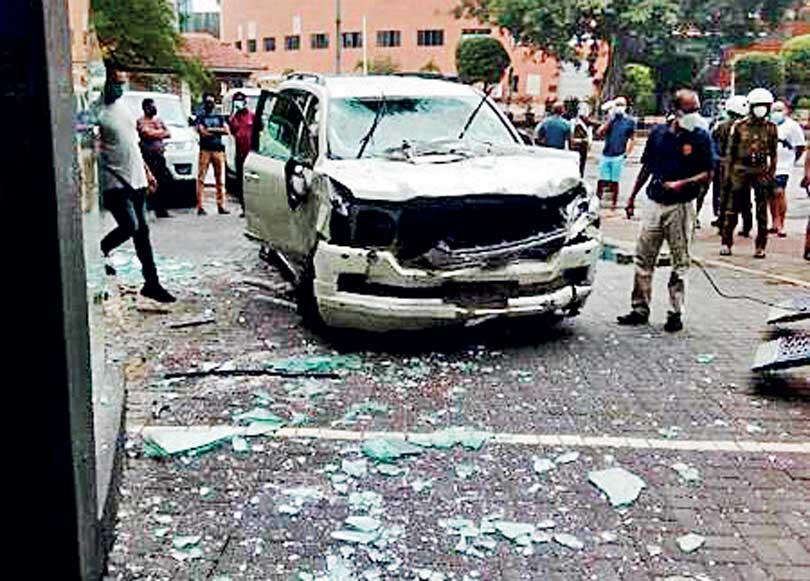 Nanda Motors had incurred a loss of Rs. 20 million due to the incident
Counsel of Reshani Maleesha Rathnayake says his client willing to pay the loss
By Yoshitha Perera
The daughter of the Senior Superintendent of Police (SSP) Nugegoda Division Reshani Maleesha Rathnayake (19) who was arrested last Sunday following an incident of a luxury vehicle crashing into a motor showroom opposite the Nelum Pokuna Theatre, was yesterday released on a personal bail of Rs. 200,000 by the Colombo Magistrate's Court.
When the case was taken up before the Colombo Additional Magistrate, Counsel Ajith Pathirana appearing on behalf of the suspect mentioned that his client was willing to pay the loss to the motor showroom owner.
The Counsel appearing for Nanda Motors informed Court that his client had incurred a loss of Rs. 20 million due to the incident. However, considering the request by Counsel Ajith Pathirana, the Additional Magistrate had decided to release the Nugegoda SSPs daughter on a personal bail. Earlier, the Cinnamon Garden Police had release the suspect on a Police bail of Rs. 10,000.
Earlier, the Cinnamon Garden Police had release the suspect on a Police bail of Rs. 10,000