---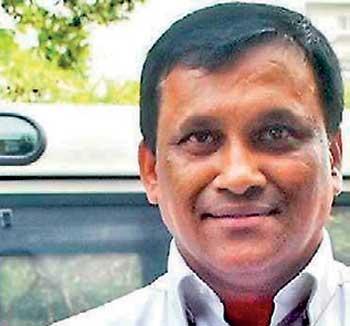 By Yoshitha Perera
A motion filed seeking bail for State Pharmaceutical Corporation (SPC) Chairman Dr. Rumy Mohamed was yesterday rejected by Colombo Chief Magistrate's Court.
When the motion was called before Colombo Chief Magistrate Lanka Jayaratne, the Criminal Investigation Department (CID) officials were not represented in courts.
Accordingly, the Magistrate informed the attorneys to make the submission for the bail application on January 6.

Earlier, former SPC Chairman, Dr. Mohamed who surrendered himself to the CID on December 31, 2019 over the white van press conference held before the 2019 presidential election, was ordered to be remanded till January 6 by Colombo Chief Magistrate's Court.

When the case was taken up before Colombo Additional Magistrate Shalini Perera, representing the Attorney General's department, Deputy Solicitor General Dileepa Peiris said that the suspect had been arrested as the fourth suspect of the matter and he had provided money for the first and the second suspects of the case.

He also said that the suspect had been absconding the CID since last Sunday.

However, Counsel Anura Senavirathna, appearing on behalf of the fourth suspect denied the allegation and requested the magistrate to grant bail to his client.
After hearing the submissions, the magistrate informed the court since the investigation into this matter were at the initial stage she could not grant bail for the suspect at this point.
Magistrate tells attorneys to make submission for bail on January 6.