---
President has the authority to sanction expenses needed at this hour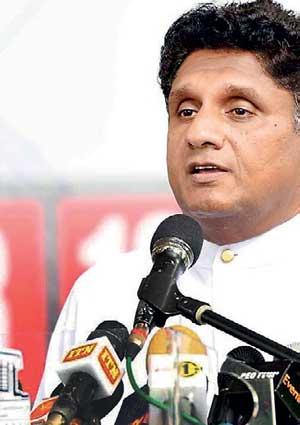 By Kelum Bandara and Yohan Perera
Leaders of Samagi Jana Balawegaya (SJB) who met President Gotabaya Rajapaksa yesterday have informed that they would support the government in obtaining the approval of Parliament to get more funds allocated to face the COVID-19 crisis and therein to get necessary legislation passed.
SJB leader Sajith Premadasa and its General Secretary Ranjith Madduma Bandara informed this when they met President Rajapaksa yesterday at
his office.

Mr. Bandara said the SJB leader requested the government to depoliticise the relief distribution process. "We informed the President that there have been some issues in distributing relief as the process is depoliticised in several areas," he said.

The SJB has also requested to expand COVID-19 testing facilities to which the President had responded saying the facilities had already been increased.
Meanwhile, Cabinet Spokesman and Minister Bandula Gunawardane who attended the meeting along with the President said the government ruled out the need for the House to meet when Mr. Premadasa made such a request.

"The President has the authority to sanction expenses needed at this hour. There is nothing Parliament has to do now. Parliament will have to meet only if a state of emergency is declared. The SJB inquired about the date of elections. It is up for the Elections Commission to decide," he said.
SJB leader Sajith Premadasa requests the government to depoliticise the relief distribution process