---
By Kanchana Kumara Ariyadasa
said the expenditure on providing dry rations alone to the families displaced under the Moragahakanda- Kaluganga reservoir project was more than Rs.9 million a month.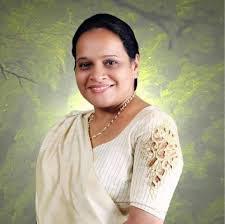 She told the media that the government had provided an allocation for two years to maintain them. She pointed out if the project was implemented first and irrigation facilities provided to the displaced people they could have made a living through agriculture without depending on dry rations.

The Parliamentarian said the people in Laggala electorate were facing hardships for want of drinking water although two gigantic reservoirs were built.

"I request the President to provide drinking water and irrigation facilities to the people in my electorate without wasting public funds to provide them dry rations. Rs. 108 million a year is a colossal expenditure. The people who were self sufficient in rice and other crops should not be allowed to depend on dry rations", she said.