---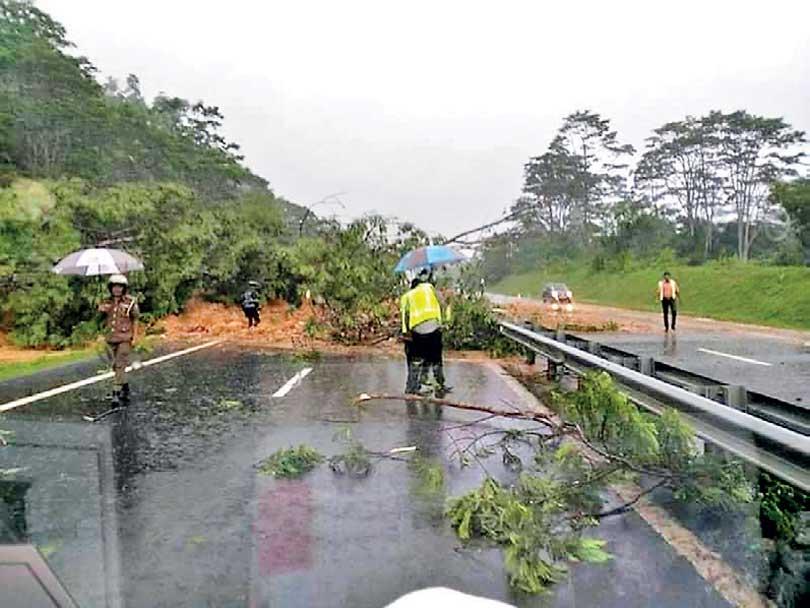 By D.G. Sugathapala
The Imaduwa - Pinnaduwa stretch on the Southern Expressway (E01) was closed temporarily last morning due to a minor landslide.

The stretch between the two interchanges were seen blocked due to a minor landslide due to heavy rainfall on Sunday night.

The blockage caused heavy traffic congestion from Imaduwa to Pinnaduwa last morning.
However, it was reopened for traffic after clearing the earth embankment yesterday evening.