---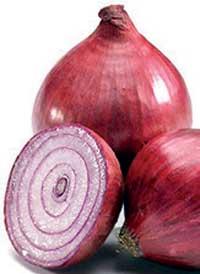 By Chaturanga Samarawickrama
The minimum price for a kilogramme of big onions has been increased from Rs.60 to Rs.80 to ensure a reasonable price for big onion cultivators, the Finance Ministry said yesterday.
The Cabinet Paper presented by the Prime Minister in this regard was approved yesterday.

"No reasonable price was received for big onion farmers the previous time due to low prices. The farmers then started giving up big onion cultivation triggering the shortage of local big onions,: the Ministry said.

Therefore, the Government had to spend more foreign exchange to import big onions," it said.

However, the maximum retail price for big onions was declared as Rs.190 to protect consumers.