---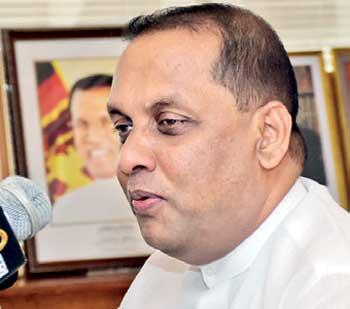 By Sandun A. Jayasekera
Environment Minister Mahinda Amaraweera issued an ultimatum yesterday to those who have obtained permits to conduct mineral resources excavation in Sri Lanka but failed to carry out any excavation for years.
He warned that their permits would be rescinded unless they start excavation for mineral resources immediately.
Minister Amaraweera told Daily Mirror that officials had told him that businessmen, entrepreneurs and investors had obtained permits from the to excavate valuable mineral resources like Rutile, Ilmenite, Zircon etc. from the National Building Research and Geological Survey and Mines Bureau many years ago using their political connections but failed to carry out any survey or excavation.

"I have been informed that they have sold their permits for millions of rupees including foreigners which is a serious matter. It has also been revealed that the permits have been issued dirt cheap like Rs. 5,000 for survey and excavation of a square kilometre while in international standard is several million dollars," Minister Amaraweera lamented.

Minister vowed that he would streamline the proper exploitation of mineral sands for the benefit of the country and if necessary, new laws and regulations would be introduced to make mineral resources one of the major export-oriented industries.
I have been informed that they have sold their permits for millions of rupees including foreigners which is a serious matter