---
Due to non-payment for work done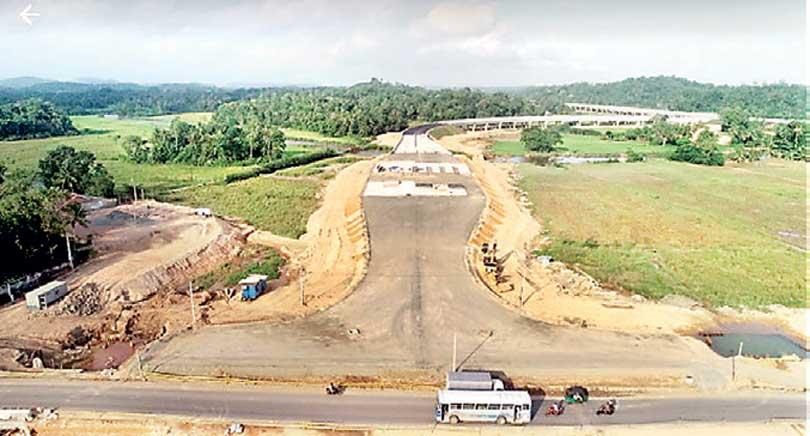 By Krishan Jeewaka Jayaruk

The construction work of the Matara – Beliatte stretch of the Matara- Hambantota new Southern Expressway had been stalled temporarily by the Chinese Company that has undertaken the construction work due to non-payments for the work done during the past ten months.
However, contractors had later agreed to recommence the work as from July 04 pending a solution by the Parliament which is to decide on this matter on July 09 after several rounds of discussions held by the government authorities with the representatives of the Chinese Company.

It is revealed that 80 Million US dollars due to the Chinese Company for the work done during the past ten months remains unpaid. Yesterday the construction work of this stretch came to a halt yesterday morning and about 1500 workers who reported for duty turned back and the entire site appeared to be deserted.

The construction work on the 30 kilometre stretch from Matara to Beliatte, which began in 2015 is to end on November 29 as per the agreed contract. With the sudden stoppage of the work the heavy vehicles and other equipment used for this work remained parked alongside the road. With the work stoppage the Chinese Company incurs a loss of Rs. 100 million a day as it is called upon to keep to the deadline in completing the contract.
US 80mn dollars in arrears