---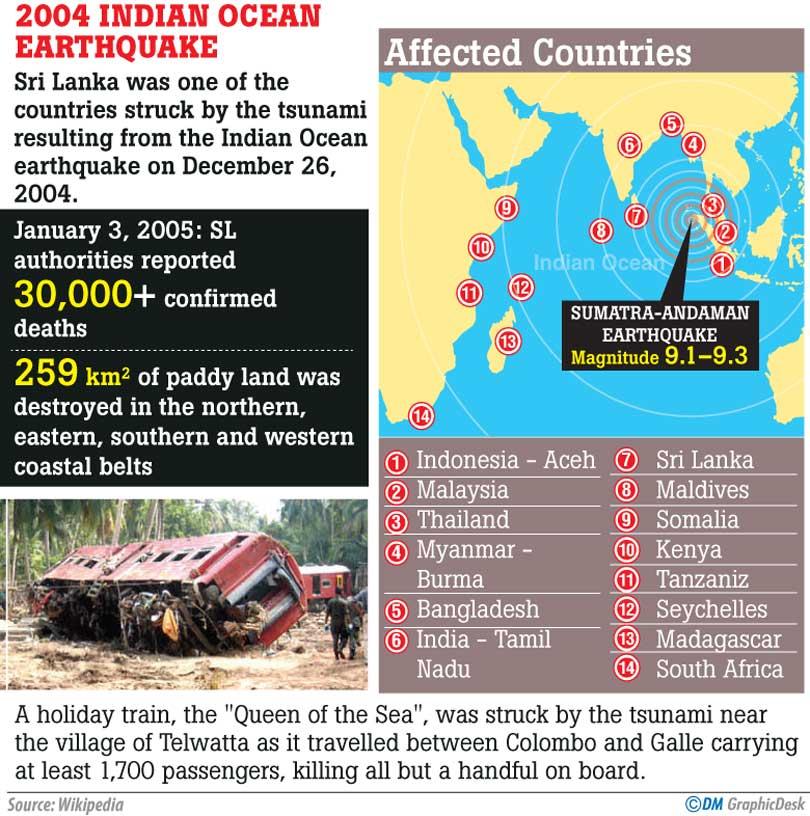 The engine of the train which was struck by the Tsunami waves arrived in Peraliya yesterday with compartments full of relatives of the victims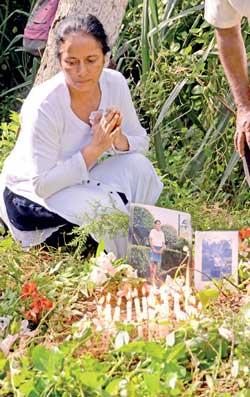 By M.W. Thilakaratna
The Disaster Management Centre yesterday organized several special programmes to commemorate the victims who died in the Tsunami catastrophe on December 26, 2004 .
The main Commemoration programme was held yesterday near the Peraliya Tsunami Memorial tower under the patronage of Southern Province Governor Wilie Gamage. The engine of the train which was struck by the Tsunami waves arrived in Peraliya at the same time yesterday with compartments full of relatives of the victims who died in this disaster on that fateful day. Flowers were offered at the Tsunami Memorial Tower by them and the date December 26 has been named as "Jathika Surakshitha Day" from the year 2005.
Over 250 residents of Peraliya died due to this tragic disaster and more than 35,000 people died due to the catastrophe.