---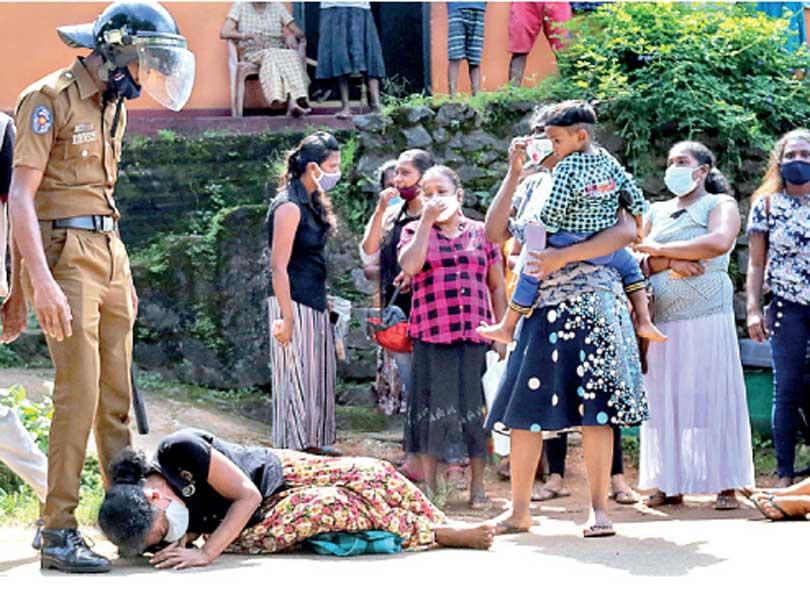 By Darshana Sanjeewa Balasuriya
The death toll from the riot at the Mahara Prison climbed to eight and more than 60 inmates undergoing treatment at the hospital as of last evening, while the unrest brought under control after nearly 15 hours, Prisons Commissioner General Thushara Upuldeniya said.
He said that the situation was now under control. The tense situation arose at the Mahara Prison on Sunday (29) evening.

The two prison officers who were taken into captivity by the detainees have been rescued and were admitted to Ragama Hospital with serious injuries.

The unrest reported having erupted when a group of inmates tried to break through the prison gates. Then the prison officials used force to control the situation.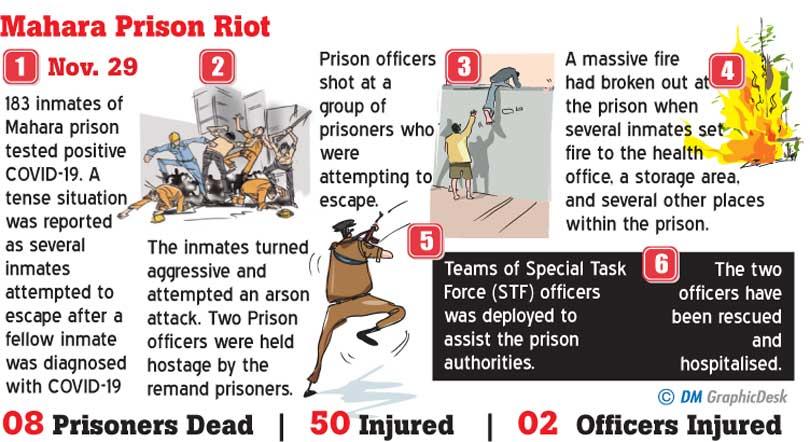 Inmates at the Mahara Prison had set fire to its kitchen, health office, warehouse and several other places.
Fires broke out at several places in the prison and all the flames have been brought under control as of yesterday. Six fire teams were deployed to control the fire.
The Police Special Task Force, as well as the Navy and additional police teams, have been called in to control the situation.

Before the incident, it was confirmed that 183 Covid 19 positive inmates had been identified at the Mahara Prison. It is said that this may have been the reason for the unrest of the prisoners.

It was also reported that a group of inmates among the injured identified as Covid-19 positive. Police Spokesman DIG Ajith Rohana said the STF and Police had taken immediate steps to tighten security outside the prison following the unrest.

Meanwhile, Defence Secretary Kamal Gunaratne has instructed the Inspector General of Police (IGP) C.D. Wickramaratne to probe into the unrest situation at the Mahara Prison.

Besides, State Minister Sudarshani Fernandopulle said a committee has also been appointed to look into the incident and the CID will also launch a probe.
Fires broke out at several places in the prison and all the flames have been brought under control
Special Task Force, as well as the Navy and additional police teams, have been called in to control the situation