---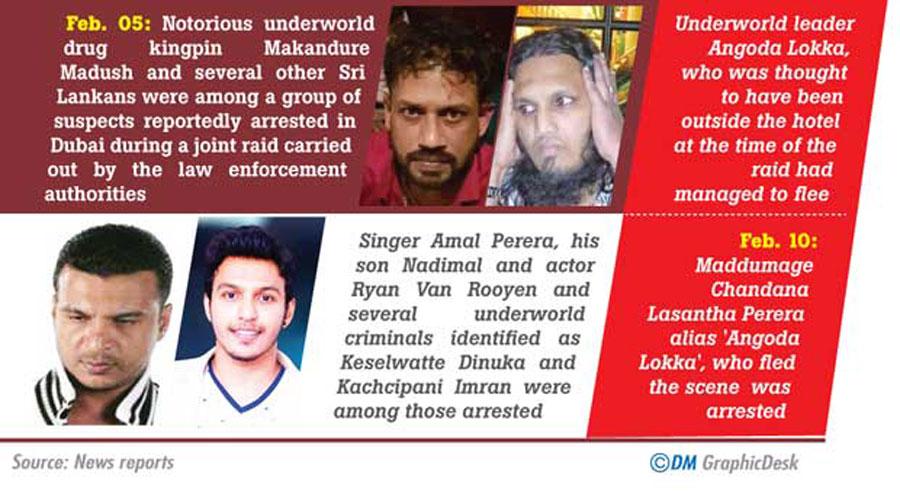 The police team would leave soon after receiving approval from the Dubai government and were expected to remain in Dubai for several weeks to assist in the investigations
By Sujith Hewajulige
A six-member police team was appointed by Defence Secretary Hemasiri Fernando to leave for Dubai to assist the Dubai Police in the investigations into the recent arrest of 31 Sri Lankans including drug kingpin Makandure Madush and singers Amal Perera and his son Nadeemal.
Police sources said the team included officials of the Police Narcotics Bureau (PNB), Unsolved Crimes Investigation Unit, Criminal Investigations Department (CID) and the Special Task Force (STF)

They said the police team would leave soon after receiving approval from the Dubai government and were expected to remain in Dubai for several weeks to assist in the investigations.

According to reports, singer Amal Perera and his son Nadeemal were remanded till February 28 while the others arrested at the party hosted by Madush were being investigated.
The police team would leave soon after receiving approval from the Dubai government and were expected to remain in Dubai for several weeks to assist in the investigations