---
President Gotabaya Rajapaksa, as the then Defence Secretary, had worked out a mechanism to check on foreign nationals seeking to arrive in the country to serve as Madrasa teachers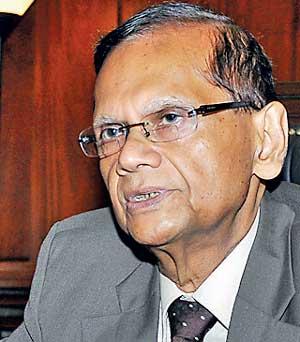 By Yohan Perera and Ajith Siriwardana
The Education Ministry properly monitors the operation of all 317 Madrasa schools in Sri Lanka, Minister Professor G. L. Peiris told Parliament yesterday.
The Minister made such remarks in answer to a question directed at him by Samagi Jana Balawegaya (SJB) MP Kavinda Jayawardane regarding the activities of such schools. He said there is an allegation after the Easter Sunday attack that these schools propagate religious extremism. He asked what action had been taken by the Ministry in this regard.

Prof. Peiris said President Gotabaya Rajapaksa, as the then Defence Secretary, had worked out a mechanism to check on foreign nationals seeking to arrive in the country to serve as Madrasa teachers.

He said the immigration authorities closely coordinated it with the security authorities, but the previous Yahapalana Government scrapped it. However, he said the present Government would not do so no matter what.
The Minister said Madrasas are well under watch.
The immigration authorities closely coordinated it with the security authorities, but the previous Yahapalana Government scrapped it