---
He got into a deal with SLPP and formed the 52-day government in October 2018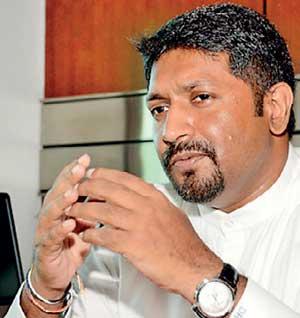 By Yohan Perera
Former President Maithripala Sirisena sabotaged several projects which were designed to introduce modern technology including the Google Loon project by the UNP led government in 2015, UNP Deputy General Secretary Ruwan Wijewardene alleged yesterday.
Speaking at an election rally in Kelaniya Mr. Wijewardene said he too was engaged in discussions with Google to bring in Loon project to Sri Lanka in 2015. "I was engaged in talks with Google together with former Minister Harin Fernando to bring in the Loon project which was designed to enhance IT infrastructure to Sri Lanka. However, this was sabotaged by former President Sirisena through Sri Lanka Telecommunication Regularly Commission (SLTRC) in 2015. The project designed to distribute tab computers to school children was also sabotaged in the same way. President Sirisena hated modern technology," Mr. Wijewardene said.

"Mr. Sirisena also got into a deal with SLPP and the section of the UNP despite coming into power with the help of the UNPers.

He got into a deal with SLPP and formed the 52-day government in October 2018. A section of the UNP finally fell into the trap set by Mr. Sirisena," he added.