---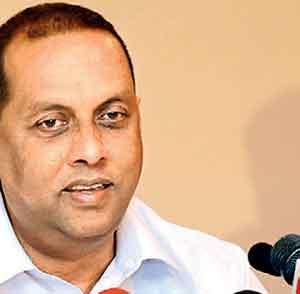 By Sandun A Jayasekera
Prime Minister Mahinda Rajapaksa is expected to assume the role of Sri Lanka Freedom Party (SLFP) after the general election in the wake of the current SLFP leader, former president Maithripala Sirisena being expected to step down from the post, Minister Mahinda Amaraweera said yesterday.
He told party supporters at the pocket meeting at Angunakolapelessa that Prime Minister Rajapaksa was the undisputed and most suitable politician to be reappointed to the post of SLFP leader to revive it into a strong political party.

"He has the blessings and cooperation of President Gotabaya Rajapaksa to become the SLFP leader once again. If the Premier is appointed the SLFP leader, I doubt any one opposing or challenging it. The SLFP has been led by strong leaders like him since its inception in 1952," the minister said.

However, at yesterday's news briefing held at the party office, senior patron and SLFP's former general secretary Prof. Rohana Lakshman Piyadasa responding to the Daily Mirror said the next SLFP leader would be elected after consulting the SLFP executive and working committees, political leadership, district and electoral organisers.
He has the blessings and cooperation of President Gotabaya Rajapaksa to become the SLFP leader once again