---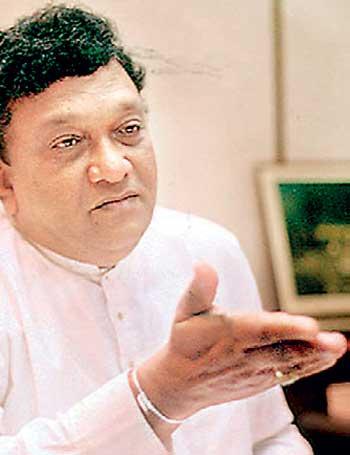 By Yohan Perera and Ajith Siriwardana
Minister Lakshman Kiriella yesterday said State Minister Ranjan Ramanayake yesterday handed over all details on the allegation he made on MPs using cocaine to the committee which had been appointed to look into the matter.

He said this report would be handed over to Prime Minister Ranil Wickremesinghe either today or on Monday.

"The state minister gave us a statement which is similar to the one he had given to the CID earlier," Minister Kiriella, who heads the committee said.

Asked whether he revealed the names of those MPs and Ministers who have being using cocaine, he said cannot divulge all details.

He added that committee and the investigation is an internal matter of UNP.

"The state minister has given all details to CID and they will probe it," the minister said.

Meanwhile, the state minister said he mentioned a few names of MPs who use cocaine to the committee. "I have also sent a list of MPs to CID who use cocaine by registered post. I will also contact the Dangerous Drugs Board's former chief who also had a list of famous people who consume drugs. I will compare my list with his," he said. "This member of the Dangerous Drugs control Board had to flee the country after he faced death threats."

The state minister said revealing the names of MPs who use drugs will be difficult as it will affect the investigations and as such the names would be revealed only to the CID.

Meanwhile the Speaker had advised Mr. Ramanayake to go slow when speaking to the media especially in the wake of Sri Lankan Parliament being chosen as the best model for Asia. He said even former Minister Wijeyadasa Rajapakshe had also made a similar statement like him.

When asked what would happen if 24 cases are filed against him he said he was not afraid of court cases. "The issue is to find time to attend courts because of my work. I might lose my ministry and my parliamentary seat but I don't mind," he said.