---
Hambantota oil refinery: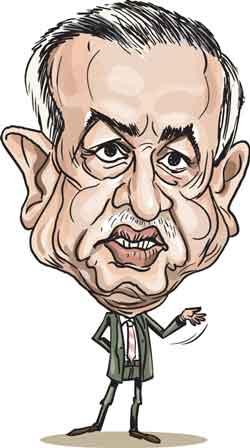 By Yohan Perera and Ajith Siriwardana
The lease agreement to lend land for the Hambantota refinery will be singed on Thursday (11), Minister of Development Strategies Malik Samarawickrama said.
Mr. Samarawickrama said this in response to a question raised by JVP MP Sunil Handunnetti in Parliament. Mr. Handunnetti said the foundation stone had been laid before signing any agreement.

" We have got the Cabinet approval to set up the refinery. We have signed a project agreement. We will sign the lease agreement of the land on Thursday," the Minister said.

Mr. Handunnetti then said the government had followed the same process in dealing with Volkswagen factory in Kuliyapitiya.

"Lands were give to Volkswagen but the company is yet to set up the plant," he said.

Minister Samarawickrama who responded said the government will take over the land if the investor did not start the project. This he indicated will be the general procedure with regard to all investors.
---
Indian Minister, a black listed businessman: Nalinda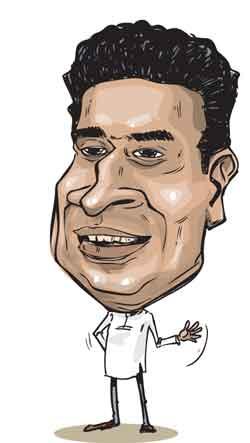 By Ajith Siriwardana and Yohan Perera
JVP MP Nalinda Jayatissa said yesterday the Indian minister who was said to be the investor of the Hambantota oil refinery was a black listed businessman and a politician involved in huge financial scam in India and questioned his credibility as a reliable investor.
He told parliament that they were not against investments brought into the country and added that the investors should be reliable.

"This said minister had been involved in the largest financial scam ever in India. He is a blacklisted businessman. How can such a person be received as a reliable investor?," he asked.

He said Hambantota oil refinery was not an oil refinery but a refinery of black money.

Minister Malik Samarawickrame said no allegation against the Indian investor had been proved in court asked the MP to prove if it was so.

Deputy Minister Nalin Bandara said the Indian minister was not a blacklisted person and that he was contesting the election in India this year as well.
"He owns several business enterprises in India over US$ 7 billion. Is there an obstacle for such a person to invest in Sri Lankan," he asked.