---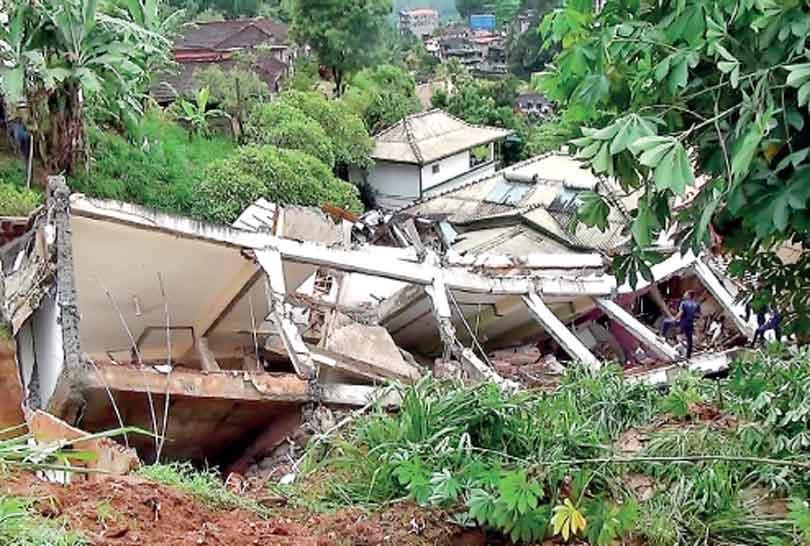 The foundation has not been designed to suit a sloped area while it was certainly not sufficient for a structure of five floors
By Yohan Perera
It has been confirmed that the collapse of the five storied building in Kandy on Sunday has been caused by a substandard foundation and there is no connection with the recent tremors in the area, the Geological Surveys and Mines Bureau said yesterday.
Director Geological Surveys and Mines Bureau Udaya de Silva told Daily Mirror that the foundation of the ill-fated building has not been sufficient to hold five stories. "The foundation has not been designed to suit a sloped area while it was certainly not sufficient for a structure of five floors," Mr. de Silva said.
"The constructor of the building and the owner are at fault since no attention has been made to lay a solid foundation for it ," he added.

Three people of the same family, the father, mother and infant, died when the building collapsed on to their house below.

The deceased couple were identified as Chamila Prasad, who is said to have been running the hotel housed in the ill-fated building and Achala Ekanayake, a lawyer cum lecturer at the Uva Wellassa University.
Three people of the same family, the father, mother and infant, died when the building collapsed on to their house below