---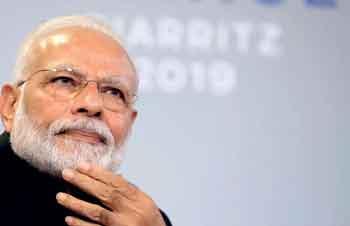 By Kelum Bandara
Indian Prime Minister Narendra Modi told the visiting Sri Lankan delegation that he would look favourably on the proposal by Fisheries Minister Douglas Devananda to set up a Palk Bay and Gulf of Mannar Joint Marine Fisheries Resources Management Authority.
The minister, who was a member of the delegation headed by Prime Minister Mahinda Rajapaksa to India, said the fisheries issue was raised during bilateral discussions. He said the Indian Prime Minister and External Affairs Minister Dr. S. Jaishankar agreed to look in this proposal favourably.

The minister told Daily Mirror that the conflict regarding fishing activities in Palk Bay had escalated into a serious issue and that he had proposed that a joint authority by the two countries to solve this contentious issue.
The Indian Prime Minister and External Affairs Minister Dr. S. Jaishankar agreed to look in this proposal favourably