---
Defence Counsel requested for Tamil and English versions of the Indictment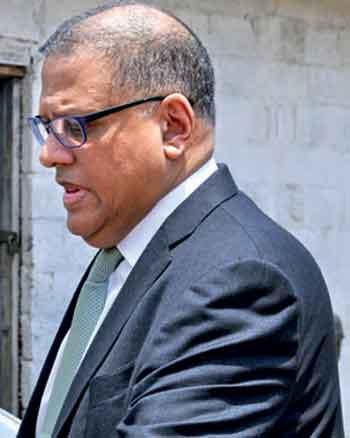 By Shehan Chamika
The Decision regarding the issuance of a warrant against former CBSL governor Arjuna Mahendran will be delivered on August 9 by the Colombo permanent High Court trial at bar.
The trial-at-bar comprising Sampath Abeykoon, Sampath Abeyratne and Champa Janaki Rajaratne also directed to send summons against PTL's former director Ajahn Punchihewa through the Secretary of the Ministry of Justice.

Meanwhile, Defence Counsel Gamini Marapana PC requested the Court to direct the Prosecution to provide Tamil and English versions of the Indictment, as the accused Arjun Aloysius, Geoffrey Aloysius and Muthuraja Surendran cannot read sinhala versions of the indictments.

Counsel Hafeel Farisz who appeared for Ranjan Hulugalle who was a director and an accused in the case, sought also from the Court to direct the Prosecution to provide English translation of the indictment.

Additional Solicitor General Priyantha Nawana subsequently undertook to provide the translations of the indictment as requested on August 9, 2019.

The Attorney General had filed indictments against former CBSL governor Arjuna Mahendran, Arjun Aloysius, Kasun Palisena, former Deputy Governor P. Samarasiri and six others over the Treasury Bond scam. The other suspects are PTL directors Jeffrey Joseph Aloysius, Pushya Mithra Gunawardane, Ranjan Hulugalla, Muthuraja Surendran and Ajahn Gardiya Punchihewa.

The accused have been indicted in connection with the charges arising out of the Treasury Bond auction held on February 27, 2015 (in respect of the face value of Rs.10.058 billion) causing a Rs.688 million loss to the government.