---
18 Police areas in the Colombo and Gampaha Districts, and 11 Grama Sevaka Divisions elsewhere in the country were under isolation
isolation of some areas in Colombo and Gampaha is to lapse on Monday
status of the pandemic in Sri Lanka and improvements are reviewed on a daily basis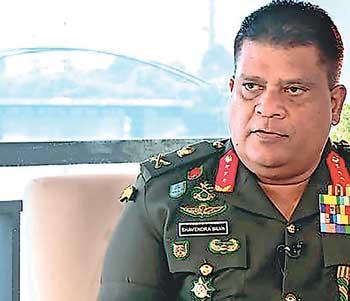 By Easwaran Rutnam
The isolation status in some areas is to be reviewed over the weekend, the National Operations Centre for the Prevention of COVID-19 (NOCPC) said.

Head of the NOCPC, Army Commander Lieutenant General Shavendra Silva said that the isolation of some areas in Colombo and Gampaha is to lapse on Monday (30).
He said that a decision will be taken over the weekend if to continue with the isolation or lift it, based on the ground situation.

Lieutenant General Shavendra Silva said that the status of the pandemic in Sri Lanka and improvements on the ground is reviewed on a daily basis.

He said the main focus of the authorities is to consider the possibility of limiting the isolation to only certain areas as opposed to an entire Police division. At least 18 Police areas in the Colombo and Gampaha Districts, and 11 Grama Sevaka Divisions elsewhere in the country were under isolation as of yesterday (Friday).