---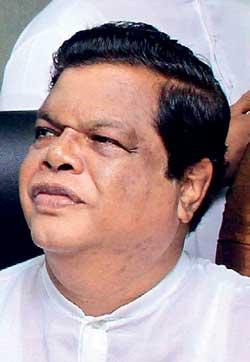 By Kelum Bandara
Iran has sought the introduction of barter system for trading with Sri Lanka bypassing problems triggered by the U.S. Sanctions, Trade Minister Bandula Gunawardane said yesterday.
Minister Gunawardane told the Daily Mirror that Iranian Ambassador Hashem Ashjazadeh proposed the barter system at a meeting with him on Wednesday. The Minister said he welcomed the proposal. "I will now talk to the Central Bank, Sri Lanka Tea Board and the Foreign Relations Ministry to see whether this can be made a reality," he said.

He said Iran was one of the largest buyers of Ceylon Tea, and it could be bartered with Iranian products such as bitumen, solar panels and agriculture implements.

"This is a good idea. We should explore it," he said.

Besides, the Minister said bilateral cooperation for the development of the cinema industry was also discussed. The Ambassador invited the Minister to screen 'The Newspaper' film produced by him at the next Teheran Film Festival.