---
It is important to do everything to save the people from the epidemic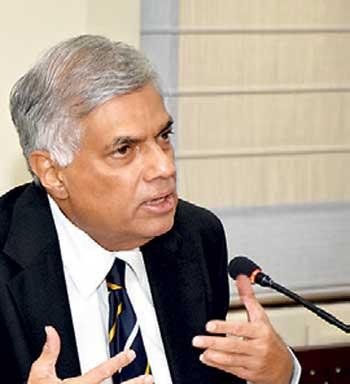 By Yohan Perera

Former Prime Minister Ranil Wickremesinghe had informed the government to introduce any new legislation that is necessary to curb the COVID-19 epidemic, sources close to Mr. Wickremesinghe said yesterday.
"UNP will support any legislation that will be introduced by the government to curb the COVID-19 epidemic," Mr. Wickremesinghe had told the government according

to sources. Also he has suggested that private sector should be allowed to import the necessary goods need for testing including special clothing etc. Mr. Wickremesinghe is of the opinion that Sri Lanka needs beds which are disinfected and medical clothing.

"It is important to do everything to save the people from the epidemic," Mr. Wickremesinghe has said.
He had suggested that government should follow the methodologies adopted by other countries to curb the spread of the disease.