---
They have only called for an investigation to determine whether such crimes had been committed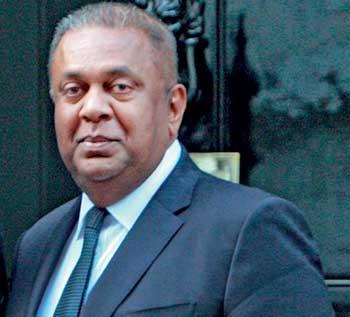 By Yohan Perera
No one in the international community has accused Sri Lanka of committing war crimes but have only called for an investigation to determine whether such crimes have been committed, one time Foreign Minister Mangala Samaraweera said yesterday.
Mr, Samaraweera told a media conference that an investigation is to be stressed only to see whether the alleged war crimes have been committed or not.

"One has to carry out an investigation to determine whether there had been any war crimes," he said. "Sri Lanka's issue pertaining to the UNHRC would not have gone too far if the former administration honoured the commitments it had undertaken in 2009 at the UNHRC sessions. Actually Prime Minister Mahinda Rajapaksa had a tremendous opportunity to close the issue if a proper investigation was carried out as pledged," he added.

Asked why the previous yahapalana government failed to end Sri Lanka's human rights issue, Mr. Samaraweera said he presented a Bill in Parliament to set up the office of missing persons and to set up the office for reparations during the last regime. "But we failed to set up a truth commission. A gazette notification to set up a truth commission was prepared by our government during our last days but the present government had not issued it," he also said. Responding to a question as to whether he would not think the ending of war in 2009 was a relief for Sri Lankan people, he said he was one of the happiest when the conflict ended. "I was happy when the war was ended as I was among the targets of the LTTE. The end of conflict was also a relief to the people of the North and East as they had to face hardship such as forceful recruitment of their children by the LTTE," he said.
Sri Lanka's issue pertaining to the UNHRC would not have gone too far if the former administration honoured the commitments it had undertaken in 2009 at the UNHRC sessions