---
We have prepared the vaccination plan and there are priority groups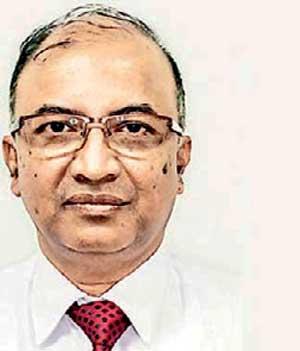 By Sheain Fernandopulle
While saying the main reason for irregularities in the vaccination drive is influence exercised by various parties for inoculation, Deputy Director General of Health Services Dr. Hemantha Herath requested people not to make such requests inconveniencing the health officials.
He told media that some had attempted to get themselves inoculated using influence.
"There were also several incidents where some parties demand health officials to show influence in obtaining the vaccines. This has led to the health officials being unable to perform their duties as per the priority lists," he stressed.

"It is in fact pretty unfair to make such unnecessary requests and influence the health officials to obtain the vaccines," he added.

Hence, Dr. Herath requested people not to exercise any influence on health officials to obtain the vaccine, but to be patient until they get their turn to receive them.

"We have prepared the vaccination plan and there are priority groups. Let health officials follow that list. We can't act outside the vaccination framework," Dr. Herath underlined.

He also said, they had no intention of withholding the vaccination programme from anyone, but their intention was to vaccinate everyone and ensure everyone is safe and secure.
Dr. Herath requested people not to exercise any influence on health officials to obtain the vaccine, but to be patient until they get their turn to receive them