---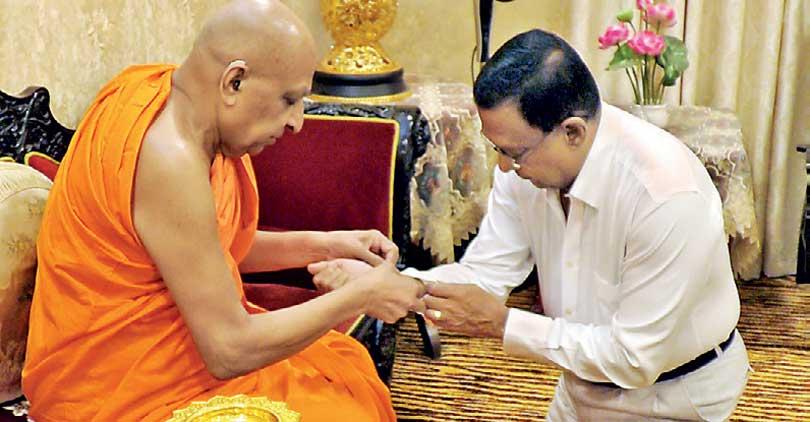 Defence Secretary seeking blessings from Mahanayake Thera
By Nadeeka Daya Bandara
Investigations and raids by the security authorities have been hampered by some officers who receive inducements from the extremist elements, an eminent monk said yesterday.
Anunayaka Thera of Malwattha Chapter Ven. Dimbulkumbure Wimaladamma Thera said this to Defence Secretary Shantha Kottegoda who called on him yesterday to discuss the current security situation of the country. He also called on Mahanayake Thera of Malwatta Chapter Ven. Thibbatuwawe Siddartha Sri Sumangala.

Ven.Wimaladharma Thera also said the country was going through a critical time.

"Certain officers receive inducements of various sorts from the extremist elements. Then, they give prior notification of raids at the places concerned. Therefore, even a knife cannot be found at times.

It is because of the fault of some of our officers that we witness this situation today.

The same applies for the Ministers. Only the Ministers come forward to protect those charged. We have to root out this menace. The underworld criminal groups are in possession of weapons. Those have to be seized. When underworld criminal Makandure Madush spills the beans, it will embarrass the leading figures.

The country was betrayed to the Portuguese, Dutch and British rulers at once. We still suffer from it," he said.