---
He is also expected to observe the Indian- funded projects
This is his first visit to the two provinces after he took over as the High Commissioner in Sri Lanka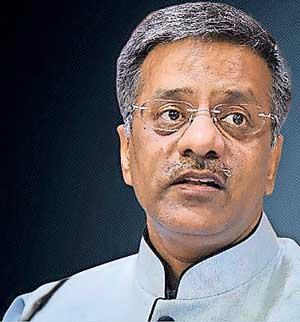 By Kelum Bandara
Indian High Commissioner Gopal Baglay has undertaken a four-day tour of the Northern and Eastern Provinces yesterday in order to interact with a cross section of the society there including political leaders.
He is also expected to observe the Indian- funded projects which are in various stages of implementation, sources said.

The High Commissioner is also to visit the places of worship. This is his first visit to the two provinces after he took over as the High Commissioner in Sri Lanka.

Indian Prime Minister Narendra Modi renewed his country's call for the implementation of the 13th Amendment in full. It was repeated by India even during the ongoing session of the UNHRC. The Jaffna Cultural Centre and the development of the Palali Airport are two key projects financed by India.
Indian Prime Minister Narendra Modi renewed his country's call for the implementation of the 13th Amendment in full