---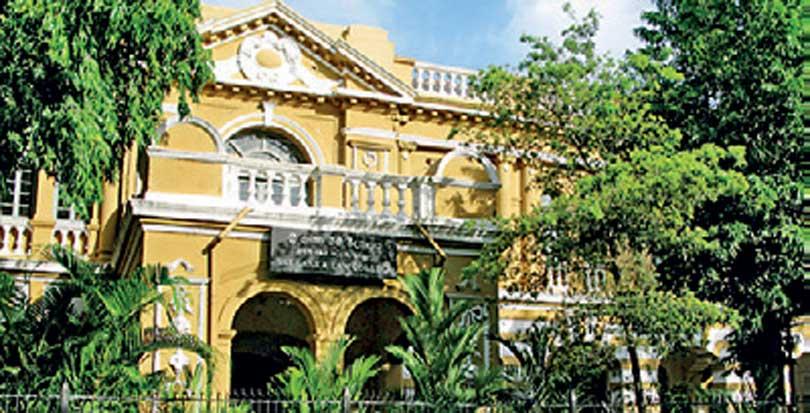 By Piyumi Fonseka
Law Students' Union of Sri Lanka has written to Chief Justice Jayantha Jayasuriya PC regarding 'discrepancies and irregularities' in the conduct of the Sri Lanka Law College's final year exams in October 2018 and April 2019.
Voicing their concerns regarding two main issues – revocation of General Written Test (GWT) and Subject Written Test (SWT) and the inadequate time gaps between papers, the students claimed that the two main issues have caused an unjust delaying of the process of being called to the Bar.

According to the union, for the first time in the history of Sri Lanka Law College, the number of students who had missed their batch and been unable to take oath after failing single subject in final year examination in October 2018 has risen to 133. A total of 922 students have sat for the examination excluding cases of Old syllabus.

The general rule of the Law College allows students who passed in all subjects, but failed to reach the average pass mark of 50, to sit for a General Written Test (GWT). The rule also allows students who failed to pass a subject but attained the average pass mark, have to sit for a Subject Written Test (SWT). The students claimed that these two tests methods had been revoked on March 2, 2018 via a notice published by the administration.

The second major issue pointed out by the students in their letter to the CJ was inadequate gaps in the timetable for Final Year Examination April 2019. They claim that the subject matter in the final year is very bulky and vast, making it impossible to revise in one day. The requests they had made to the administration to increase the gaps between two consecutive papers in the least, had not received a positive feedback, they said.

Writing to the Chief Justice, the law students requested their concerns and grievances are taken into consideration. A report on the students' issue along with a petition with 795 signatures of students had been submitted in the recently held General Meeting.

Commenting on the issue, President of the Bar Association of Sri Lanka Kalinga Indatissa PC said the decision about revocation of the GWT and SWTs had been made last year by the Council for the betterment of legal education in Sri Lanka.

"When the decision was taken, the students were properly informed. Now only, they protest. Exams cannot be held on the dates students want. They have pretty much nothing to do about this now," he said.

However, he said the Council is currently mulling to postpone exams of consecutive papers to increase time gaps between papers. Law College Principal Indira Samarasinghe P.C. when contacted declined to comment and said she would consult the Chief Justice regarding the issue.