---
Department of Census and Statistics will have to release the economic growth rate figures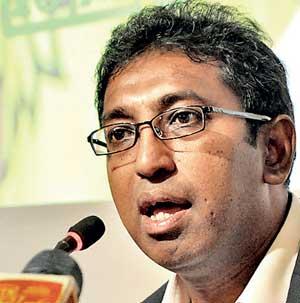 By Yohan Perera
The government should give the correct picture of Sri Lanka's economy with proper figures if it is to prove that investor Nimal Perera was wrong in saying that the country will be forced to ban imports totally, SJB MP Dr. Harsha de Silva said yesterday.
Dr. de Silva told a news conference that the government would have to do so and also confirm that Moody's Ratings was also wrong in naming Sri Lanka as a nation with a high credit risk.

Leading investor Nimal Perera in his twitter message said the government will have to go for an IMF programme or to a total importation ban. In addition Moody's Ratings have downgraded the ratings to CAA1 from B2 pushing the county with very high credit risk. Mr. Perera has said that the government will have to go for a programme with IMF or ban imports totally to pay off debts and improve credit ratings.

"The Department of Census and Statistics will have to release the economic growth rate figures for the 2nd quarter within 75 days for the third quarter. This deadline has now elapsed. We fear that certain people are attempting to manipulate the figure. If the government is claiming that there is a positive outlook it should claim it with figures," Dr. de Silva said.