---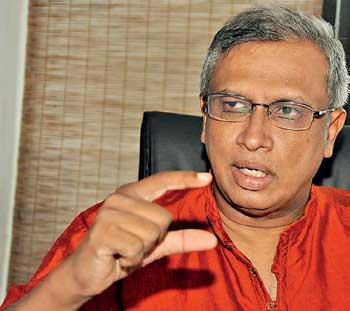 By Subramaniam Baskaran and S.N Nibojan
The Ilankai Tamil Arasu Katchi yesterday said that it would urge the United Nations Human Rights Council to pressurise the Government to implement the resolutions despite the Government's announcement that it was going to pull-out from the proposals.
Even if the Sri Lanka Government exited from the UN resolution, the United Nations should urge the Sri Lanka Government to implement the decisions taken at the UNHRC, Parliamentarian M.A Sumanthiran said addressing the media after the Ilankai Tamil Arasu Katchi (ITAK) Central Committee Meeting held at Arivaham in Kilinochchi yesterday.

"It was well-known that Sri Lanka would exit from the co-sponsorship, however, we are closely monitoring the Government's activities after the regime change," he said.

"The ITAK vehemently condemns Sri Lanka violating the decision taken by the UNHRC," Sumanthiran said. He said that they had decided to adopt a different approach to exert pressure to implement
the resolution.

"We have decided to convey the decisions taken by the ITAK to the constituent parties and also have taken certain preliminary decisions in the context of contesting at the General Elections," he said.
He also said that Rajavarothayam Sampanthan would contest at the upcoming General Elections. He said that that attention would also be paid to give opportunities for educated youth and women.
However, he said that despite their efforts to bring more women into politics the situation
remained the same.