---
Wrong doers are being turned innocent by manipulating the law under this regime
They should vote as this year's election is a decisive one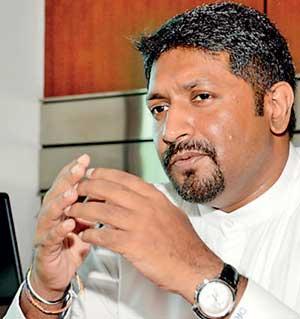 By Yohan Perera
It is the duty of the people to cast their vote at this year's general election as it is an important one which will decide country's future when it comes to heath, security and democracy, UNP Deputy General Secretary Ruwan Wijewardene said, while addressing a gathering in the Gampaha District.
He said the people should go to polling stations and cast their votes for the sake of the country.
"It seems that people seemed to be reluctant to go and vote at this election because of the COVID-19 pandemic but they should vote as this year's election is a decisive one when it comes to health, security and democracy," Mr. Wijewardene said.

"People should decide whether they are going to vote for a group which does not have a policy on developing the economy of the country and on health," he added.

He said UNPers should vote at this election in order to safeguard the party as well, in addition to the country. "I request UNPers to vote at this election and save both the country and the party," he said.
Mr. Wijewardene said the rule of law seemed to be declining under the present regime. "Failure to take action against those who destroyed an archaeological site in Kurunegala is a perfect example for the decline of rule of law," he said.

"Wrong doers are being turned innocent by manipulating the law under this regime," he further said.
People should decide whether they are going to vote for a group which does not have a policy on developing the economy of the country and on health
Failure to take action against those who destroyed an archaeological site in Kurunegala is a perfect example for the decline of rule of law