---
There are countless others out there, It's time we put a Stop sign to it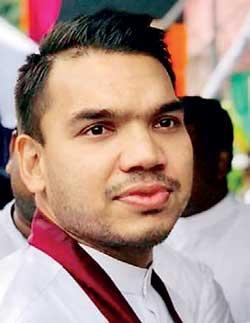 Youth and Sports Minister Namal Rajapaksa in a Twitter post said he has been a victim of cyber-bullying, which is a serious offence.
"Cyber-bullying is a very serious offence and we are all potential victims. I myself have been a victim to this & understand full well it's impact! There are countless others out there, It's time we put a Stop sign to it, says," he tweeted.

A recent meeting was held between Minister Rajapaksa and officials of the National Youth Council for a collaboration between the Ministry of Youth Affairs and The National Youth Council with Wijeya Newspapers Limited, to launch a Campaign against 'Cyber-bullying' with the aim of educating the society on how it affects a person's life.