---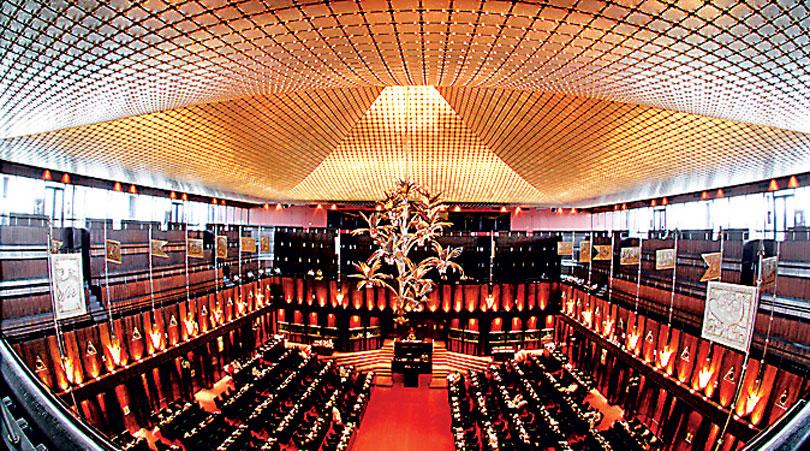 Questions arise after Oman denies such an agreement
Refers to report that Oman has disassociated itself from project
Govt. says the BoI will make an official statement on the matter
By Yohan Perera and Ajith Siriwardana
Questions were raised in Parliament yesterday on the proposed oil refinery project in Hambantota which was supposed to be a joint venture with Oman, according to Sri Lanka's Board of Investment (BoI) but it was later denied by Oman's Ministry of Oil and Gas.
UPFA MP Kanchana Kumara Wijesekera questioned about the US $ 3.8 billion project saying the government of Oman had denied that it is going to be a part of it though a Sri Lankan Minister has stated it is going to be a joint venture between the two countries.

They referred to a report which said Under Secretary Ministry of Oil and Gas in Oman Salim al-Aufi had denied the claim.

"We are not against foreign investors but it should not be like the Volkswagen project which never got off the ground," MP Wijesekera said.
Refers to report that Oman has disassociated itself from project
Govt. says the BoI will make an official statement on the matter

MP Wijesekera then wanted Minister of Public Distribution and Economic Reforms Dr Harsha De Silva to clarify on the matter.

Dr de Silva who responded said the BoI will issue a detailed statement on the issue. "I had to go through difficulties by talking of Volkswagen and therefore I don't want to talk of this project. Besides I am not much aware of the proposed project in Hambantota," Dr. De Silva said.

Prime Minister Ranil Wickremesinghe who joined the cross talk said the Omani government was not the main partner of this project.

"I saw the letter sent by the Omani government. It says they have interest in this matter and want to have further discussions," he said. Responding to a question raised by MP Wijesekara, the Prime Minister said deputy minister Nalin Bandara had responded to a question saying that Omani government was also interested to take a stake. There have been discussions on a 30 per cent stake. I said try and make it upto 40 per cent if they are interested," he said.

(Also see story in Mirror Business)