---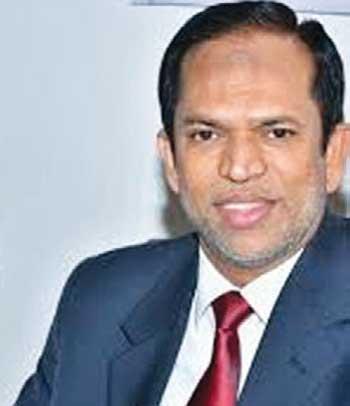 By Ajith Siriwardana and Yohan Perera
Arabization was started and fostered in Kattankudy during the tenure of former Eastern province Governor M.L.A.M. Hizbullah, member of the federation of Kattankudy mosques and institutions Aboosali Uvais yesterday told the Parliament Select Committee (PSC) appointed to probe Easter Sunday attack.
Testifying before the PSC, he said the Arabization was not the cultural value of Muslims and that it was a concept started in Saudi Arabia to expel other nationals from Saudi Arabia.
Responding to a question raised by committee chairman Jayampathy Wickramaratne, he ruled out that Arabization would not have been contributed in radicalization of Muslims.
Responding to a question raised by Minister Ravi Karunanyake on the presence of Arabic sign boards in Kattankudy, he said it was not necessary and that Arabic was learnt not to display on sign boards but to understand the holy Quran.
"I have seen the Kattankudy main road is decorated with palm trees. This Arabisation has taken place during the tenure of Hisbullah," he said.
Mr Uvais explained in detail the geographical and social background of Kattankudy where he said it was a congested area with nearly 50,000 people living in just 6.5 square kilometres.
Giving a full account of National Thawheed Jama'ath leader Zahran, he said Zahran was only educated up to grade five and was unable to complete his education to become a Moulavi though he attempted by enrolling into a Arabic Institution in Kattankudy and Madrasa in Kurunegala.
He said Zahran started an organization in Kattankudy in 2006 and engaged in social activities and posed as a moderate person but gradually his activities became unacceptable and added that federation of Kattankudy mosques and institutions had taken steps to prevent his activities from the beginning.
"We informed the police not to allow him to use loud speakers for his organization," he said.
Mr. Uvais said Zahran's activities got worse by 2016 where he openly stated that he was loyal to ISIS during a meeting held in Hisbullah Cultural hall.