---
Senior citizens and pregnant women top the list
Vaccinations hit a snag due to inclement weather

Employees of apparel factories in high-risk MOH areas will be vaccinated next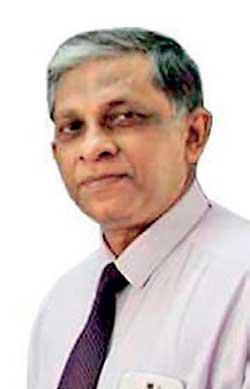 By Sheain Fernandopulle
The vaccination priority list is to be subject to several changes with the arrival of COVID-19 vaccines in future, the Health Ministry said.
Accordingly, Director-General of Health Services Dr Asela Gunawardena said those people above the age of 60, would be given the priority while elderly people in Adults Homes would also be vaccinated as the second priority. "As the third priority, the pregnant women would be given the vaccine while Government officers in the field will receive the vaccine as the fourth priority," he said.

"Also, employees of factories like apparel factories in high-risk MOH areas will be vaccinated next," he added.
The Health DG said after completing the inoculation on the individuals mentioned above, people between the ages 30 to 60 would be administered with the vaccines accordingly.

Meanwhile, the vaccination programme has suffered several setbacks due to adverse weather conditions prevailing in the country, Deputy Director-General of Health Services Dr. Hemantha Herath told the Daily Mirror. However, he stressed the vaccination rollout in any district was not suspended at present but added they could not perform their 100% task at the moment.

"The vaccination centres in the Western Province and the Ratnapura District have faced some difficulties due to the bad weather. We also notice that people living in the respective areas were not able to turn up at the centres due to the inundated roads," Dr. Herath said. The vaccination drive is currently in operation in the Western Province, Jaffna, Matara, Kurunegala, Galle and Ratnapura Districts, while vaccination is to begin in 12 more districts from June 8.