---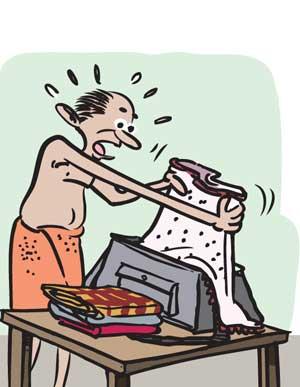 By Sisira Kelegama – Moragollagama
A visit to Colombo to meet a politician by a group of villagers from Moragollagama was thrown into chaos when their leader found out the hard way that he did not possess the proper attire to meet with the minister.
The group concerned had left their village in the evening to reach Colombo for the politician's appointment the following morning. After arriving in Colombo, they entered the restrooms to change out of their casual-wear into a formal attire for the appointment. To everyone's amazement the leader of the group had pulled out a long white satin underskirt from his bag instead of the white national dress all the males in the group were supposed to wear.

It was then that the group leader realised the faux pas that had taken place and that his wife's packing skills had landed him in a whole load of trouble. He was seen returning to his village on the next bus whilst his group went to meet the politician as planned.