---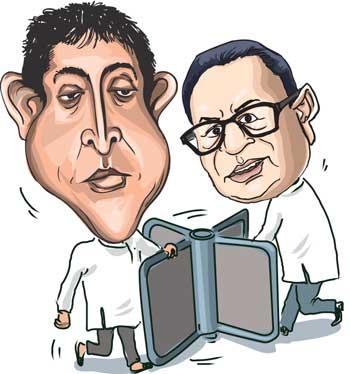 Former Ministers Kabir Hashim and M.H.A. Haleem, who resigned recently, were sworn in again in their previous portfolios before President Maithripala Sirisena yesterday morning, the President's Media unit said.
Accordingly, was sworn in as the Minister of Highways, Road Development and Petroleum Resources Development, while Abdul Haleem was sworn in as the Posts, Postal Services and Muslim Religious Affairs Minister.

All Muslim Ministers including Cabinet, State and Deputy Ministers resigned from their portfolios, on June 3. The Ministers said they resigned to facilitate investigations which were being conducted against MP Rishad Bathiudeen.