---
We are engaged in amending all trade agreements which the previous regime got into
Mr. Hashim said these funds were used to settle borrowings made to construct the Hambantota Port and the Airport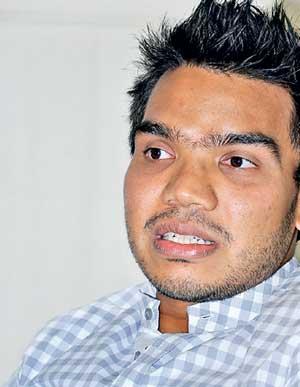 By Yohan Perera and Ajith Siriwardana
The present regime is engaged in a dialogue with China to amend the agreement on Hambantota Port, Minister Namal Rajapaksa told Parliament yesterday.
Minister Rajapaksa said this in response to SJB MP Kabir Hashim's statement that the present government is continuing the agreement which the previous government got into with China to run the Hambantota Port.
"We are currently engaged in a dialogue with China to amend the Hambantota Port agreement and are engaged in amending all trade agreements which the previous regime got into," the Minister said.

Minister Rajapaksa then questioned MP Hashim as to what had become of the large amount of funds which the previous regime received as a result of signing the agreement on the Hambantota Port.
Mr. Hashim said these funds were used to settle the borrowings made to construct the Hambantota Port and the Airport.