---
There were shortcomings from the prosecution in the case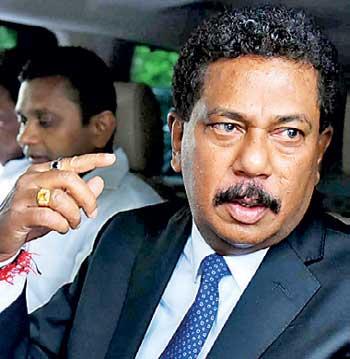 By Shehan Chamika Silva and Manopriya Gunasekara
Former President's Chief-of-Staff Gamini Senarath and two others were acquitted by the Colombo Special High Court, after hearing the case filed against them over alleged misappropriation of Rs.500 million from Litro Gas.
The trial-at-bar comprising Judges Sampath Abeykoon, Sampath Wijeratne and Champa Janaki Rajaratne acquitted all the suspects, as the prosecution failed to prove the allegations beyond reasonable doubt.

The other suspects are former Sri Lanka Insurance Corporation Managing Director Piyadasa Kudabalage and Lasantha Bandara.

On an earlier occasion, the other suspect Neil Bandara Hapuhinna was acquitted on the basis that there was no sufficient evidence against him.

Delivering a 283-page judgment, the Court observed that the prosecution had failed to prove the first allegation of 'Criminal Breach of Trust and Criminal Misappropriation', put forward against suspect Piyadasa Kudabalage over the alleged transfer of Rs. 500 million from Litro Gas to Helanco Holdings, as there was evidence in court that the directors of the both Helanco Holdings and Litro Gas company had the knowledge that the alleged money was used in a hotel construction in Hambantota.

The Court also observed that the other allegations of criminal misappropriation, offences under Public Property Act and Money Laundering Act which were brought against the suspects, Gamini Senarath and Lasantha Bandara, based on 'aiding and abetting' the first suspect Kudabalage, therefore, failed.

Further, the Court also observed that there were shortcomings from the prosecution in the case.

The Attorney General had earlier filed the case against the defendants under the Public Property Act for allegedly misappropriating Rs 500 million funds belonging to Litro Gas Lanka by investing in ventures including the Helanko Hotels & Spa hotel project, from 1st of February 2014 to 20th January 2015.

Gamini Marapana PC, Anil Silva PC, Ali Sabri PC, Naveen Marapana PC, Sampath Mendis PC and Counsel Anura Chandasiri appeared for the suspects in the case.