---
Rs. 2000 million will be allocated for this purpose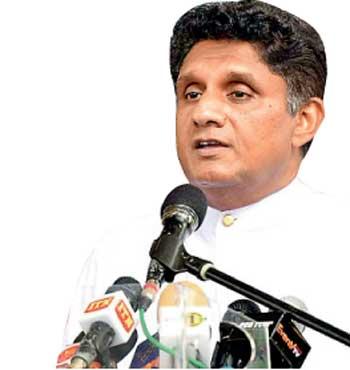 By Yohan Perera
Leader of Opposition Sajith Premadasa yesterday urged the government to focus on solving the burning issues pertaining to people rather than beautifying the cities.
"The government is preparing to commence on a programme to beautify hundred cities simultaneously. It is also reported that an additional provision of Rs. 2000 million will be allocated for this purpose. I would like to initially state that there is no problem with making this country a lovely place. However, priority should be given at this moment of disaster to beautify the lives of twenty-two million people living in this country" the opposition leader said.. ."The entire population has experienced a huge downfall over the past two years.

The system of education is in shambles, students are not used to online education as yet and the issue has been further compounded by the short-sighted conduct of an irresponsible Minister.

This has blemished and disfigured the lives of a entire future generation.

The teachers consisting of tuition masters have also been severely affected, lives of millions of farmers have become rife with hardships. They are suffering from shortages of fertiliser while bearing many hardships due to the difficulty in selling their harvest. The entire country is on the verge of a food shortage and famine.