---
It threatened to tear the MCC pact; now says needs a two-thirds majority to do so
The lies uttered during the presidential election have been exposed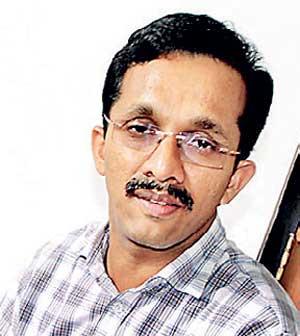 By Ajith Siriwardana
National Peoples' Power (NPP) candidate, former MP Sunil Hadunnetti said yesterday the government was telling new lies to cover up the lies it uttered at the presidential election and urged the people not to be deceived this time.
He told a news conference in Matara that the lies uttered by the government during the November 16 presidential election campaign were coming to light now. "They created an opinion at the presidential election that a non-politician should be elected as the President and appealed to the people to vote for Gotabaya Rajapaksa and let him develop the country on his own. Now they are saying the complete opposite and claiming that Gotabaya cannot develop the country alone and are requesting for a two-thirds majority in Parliament," Mr. Handunneti said. He said the government claimed that the MCC pact would be torn after Gotabaya was elected president but now they are claiming that it cannot be done without a two-thirds majority. "All the governments in the past have been telling such lies to come to power. Now, they are telling lies against their own lies," Mr. Handunneti said.
He said the SLPP said only Gotabaya could take action against the bond scam thieves and appealed to the people to vote him but were now keeping mum on this as well. "All their pledges have now vanished. Top-Ten people are nowhere to be located now. They have had to work with the thieves to gain a two-thirds majority," Mr. Handunneti said.