---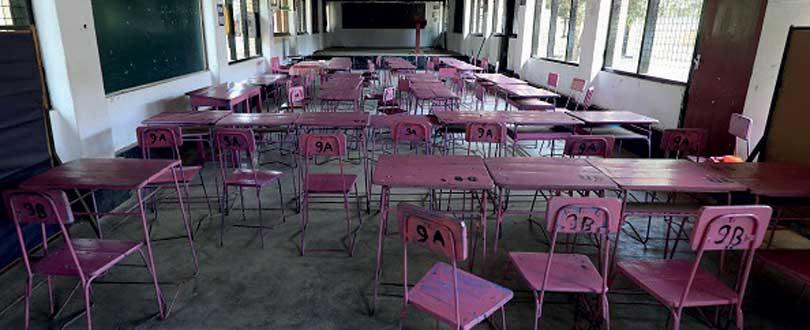 Ministerial team visits schools
Decision by June 10
Transportation students is the issue
Chairs to be spaced in classrooms
By JAMILA HUSAIN
The government will decide by June 10 as to when schools could re-open for a new term post-COVID-19 as discussions are still undedrway between the Education and Health Ministry and no final decision has been reached, Education Minister Dullas Alahapperuma told Daily Mirror yesterday.
The Minister said that a team from the Education Ministry had visited schools across the country in recent days, in all provinces, and handed them with health guidelines, which will need to be implemented once schools re-open and discussions had also been held with the principles.

All private and international schools had been briefed about the health guidelines.

However, Minister Alahapperuma said the issue faced was transportation of the students as many children travel to school by public transport.

"When students travel to school, many of them use public transport and they cannot maintain social distancing in school and public buses. According to health officials, if there is even one positive virus case, it would be difficult for us to trace the roots, in the event we allow students to travel this manner. That is why we are trying to see if we can allocate transport separately for each school. It is not an easy task, but we are trying to work it out," the Minister said.

"Till all is worked out, I cannot say for sure when we can re-open schools, but we will make a decision by June 10," he added.

Some of the guidelines mentioned for schools include keeping a distance between chairs in each classroom, ensuring students wash their hands frequently and older children wearing masks. However for younger children, health officials' advice has been sought, as wearing masks by them would not be practical, the Minister said.
The guidelines will be released to parents by the schools once health officials give green light to the education ministry to re-open schools.
According to health officials, if there is even one positive virus case, it would be difficult to trace the roots
For younger children, health officials' advice has been sought, as wearing masks by them would not be practical