---
Says amendments can be made at committee stage
20A to be presented to Parliament today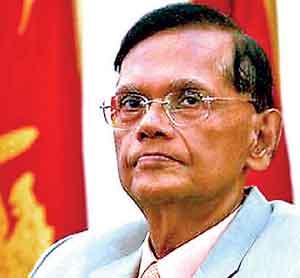 By Lahiru Pothmulla
The government yesterday reiterated that it has no decision to withdraw the 20th Amendment to the Constitution but said if needed, amendments to it can be made at the committee stage in Parliament.
Speaking at a news briefing held at the SLPP head office, SLPP Chairman and Minister Professor G.L.Peiris said the opportunity is available to make amendments to the piece of legislation at the committee stage.
"The 20A which was included in the Order Paper of Parliament on September 17 will be presented to Parliament today (22). Within a week of tabling the 20A in Parliament, interested parties have the opportunity to challenge it in the Supreme Court. The Court has to decide within three weeks, whether challenged provisions are inconsistent with the Constitution. Afterwards, during the committee stage in Parliament, the 20A can be amended," Minister Peiris said.

When asked whether the recommendations and conclusions made by the Prime Minister appointed committee, which was headed by Minister Peiris, to study the 20A would be considered during the committee stage, he said, "If that's what the majority wants."

The minister reiterated the independent commissions would not be abolished but said, according to the 20A, the appointments to the commissions will be made by the President after considering the observations made by a Parliamentary Council.
Independent commissions would not be abolished but according to the 20A, the appointments to the commissions will be made by the President after considering the observations made by a Parliamentary Council