---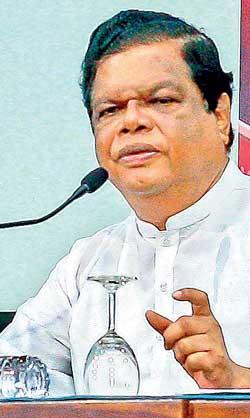 By Sandun A Jayasekera
Considering the contribution made by more than one million Sri Lankan expatriates to the national economy, the Cabinet has decided to introduce a contributory pension scheme for their benefit, Cabinet spokesman and Minister Bandula Gunawardana said yesterday.
He said a committee would be set up to prepare a mechanism on how to implement this project with the assistance of foreign countries where a large Sri Lankan community lived.

"A monthly contribution will have to be made by the employee and the employer to open a pension account on behalf of the employee. We will have to negotiate with the foreign governments of countries where Sri Lankans are employed. Sri Lanka may have to sign an agreement with the foreign employer to deposit a fixed amount every month to the employees' account," the minister said.