---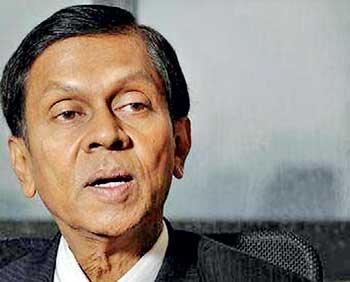 By Yohan Perera and Ajith Siriwardana
The government has not begun any dialogue with the Millennium Challenge Corporation (MCC) on reviewing the proposed agreement, State Minister of Money, Capital Markets and State Enterprises Reforms Ajith Nivard Cabraal told Parliament yesterday.
Responding to a question raised by Opposition Leader Sajith Premadasa under standing orders 27(2) , State Minister Cabraal said the government had been able to identify all adverse clauses of the MCC agreement through the committee appointed to look into it.

"The government followed the usual procedure that is followed when reviewing an internal treaty," the state Minister said.

"The question raised by the Leader of Opposition as to whether the government would tear the agreement is not relevant," he added.

Mr. Premadasa questioned as to whether the government has begun any dialogue with MCC to review the agreement, whether it will present the report of the committee appointed to review it to Parliament and whether the government will refrain from signing it as pledged during the presidential election. "The government pledged to refrain from signing the MCC agreement if it comes to power but some ministers later stated that 70 per cent of the agreement was welcome while 30 per cent of it was adverse,"
Mr. Premadasa said.
The government followed the usual procedure that is followed when reviewing an internal treaty