---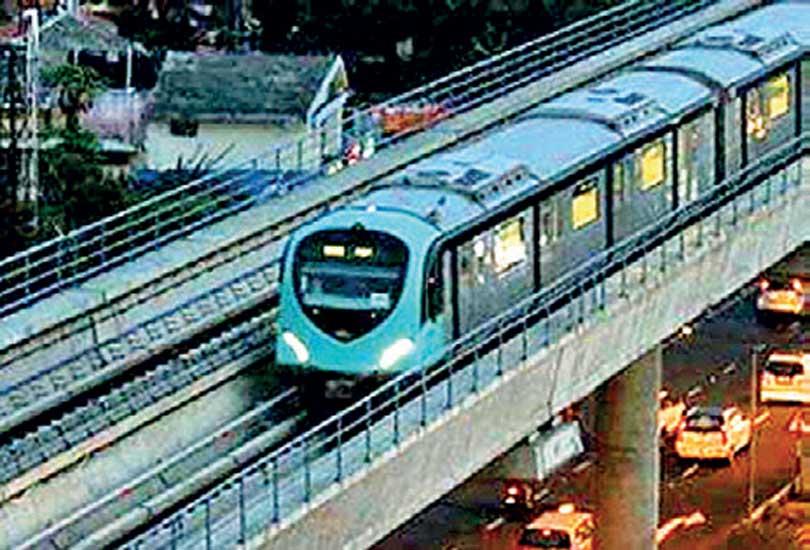 Might go ahead with the project in another five years' time
By Yohan Perera and Ajith Siriwardana
The Government has not totally scrapped the Greater Colombo Light Train Project, State Minister for Finance, Capital Markets and State Enterprise Reforms Ajith Nivard Cabraal informed Parliament yesterday.
"We might go ahead with the project in another five years' time," the State Minister said in response to a question posed by Leader of Opposition Sajith Premadasa in the House last morning.

"The cost of the Light Train Project is $ 2,300 million. It is true that the interest rate is ½ percent. However Sri Lanka would have to pay more within 40- years, considering the exchange rate situation. Japanese Yen is around Rs 1.80 as of now. Imagine how much a yen will cost in rupees in the next 40 years' time," the State Minister said.
"Sri Lanka's total debt services had arisen to 87 percent of the GDP in 2019 compared to 74 percent of the GDP in 2014. Sri Lanka's debt services will be much higher and the country would not be able to handle the debt situation if we went ahead with the light train project," he added.

"Priorities of our Government are different to that of the previous government. We give priority to project such as human-elephant conflict resolution and the development of 100,000 kms of rural roads which will benefit the rural areas, whereas, only the urban people would benefit from the Light Train Project," he said.

State Minister Cabraal said the Government will go ahead with the Kelani Valley Railway Line Development Project while an alternate investor was being looked for the Kerawalapitiya Power Distribution Project.
" Bilateral relations between Japan and Sri Lanka has not been affected by the cancellation of Light Train Project," he also said.
Bilateral relations between Japan and Sri Lanka has not been affected by the cancellation of the Light Train Project