---
There are other issues which the government should think of rather than arresting MP Patali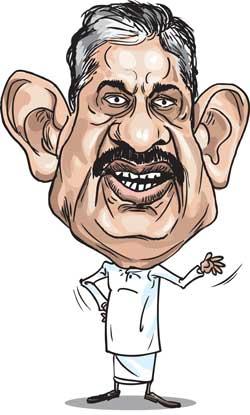 By Yohan Perera
Field Marshal Sarath Fonseka questioned whether the government received the mandate in November to arrest opposition Parliamentarians.
MP Fonseka said this while speaking to journalists after visiting MP Ranawaka in remand prison on Saturday.

"Government should reflect and see whether the mandate it received in November was to arrest opposition MPs" he said while highlighting that the arrest of MP Ranawaka is an indication that the rulers of the country had resumed the witch-hunt they carried out before the year 2015 once again.

There are other issues which the government should think of rather than arresting MP Patali Champika Ranawaka, Field Marshal Sarath Fonseka said over the weekend.

Also, he said the real issue is that the motorcyclist who was involved in the accident with former Minister Ranawaka's vehicle had driven a 1,000cc motorbike, which is banned in Sri Lanka.

He said the motorcyclist had come at a high speed and had hit Mr Ranawaka's vehicle.
Also, he said the real issue is that the motorcyclist who was involved in the accident with former Minister Ranawaka's vehicle had driven a 1,000cc motorbike, which is banned in
Sri Lanka
Government should reflect and see whether the mandate it received in November was to arrest opposition MPs