---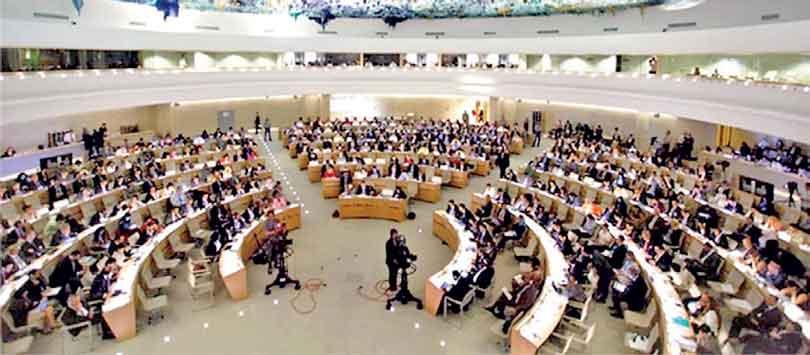 Dinesh to officially inform Geneva next week
Resolutions envisage devolution of power beyond constitutional framework
Decision to be put before Cabinet and Parliament
By a special correspondent
The government has decided to immediately withdraw from the United Nations Human Rights Council (UNHRC) resolutions 30/1 and 40/1 co-sponsored by the Yahapalanaya Government in 2015 and 2019.
A special meeting in this regard had been held last morning at the Presidential Secretariat and attended by Foreign Minister Dinesh Gunawardena, several senior ministers of the government and officials attached to the Foreign Affairs Ministry.

The government had decided to withdraw the two resolutions as the implementation of them under the prevailing political realities does not agree with policies of the present government. It was discussed yesterday that approval for these resolutions had not been obtained either from the Parliament or Cabinet of Ministers before they were co-sponsored by the previous regime. The resolutions envisaged devolution of power beyond the present constitutional framework. It also resolved the establishment of hybrid courts to try military personnel accused of human rights violations, the abolition of executive presidency, repealing of the Prevention of Terrorism Act and establishment of an office of missing persons.

It had been decided that the Foreign Affairs Minister would officially inform the decision to the UNHRC office in Geneva next week. Before that, it is to be presented before the Cabinet and Parliament.
Approval for resolutions not obtained from P'ment or Cabinet before being co-sponsored by previous regime